It's January. The halls have been decked and un-decked. As you head begin a new year, now's the time to think about your home and making some improvements. Every detail counts when it comes to your home's value. Trim work is one of those details that can easily be overlooked, and you may think, "why bother?"
Trim work, while seemingly unimportant, can define the way others see your space. It's like adding jewelry to an outfit, or landscaping to your front exterior. Whether you're ready to sell now, or you're planning to in the future, or you just want a better looking home, here's how you can deck the walls for maximum impact and added value.
Crown Molding
Crown moldings are one of the architectural features that can really add value to your home. They add a visual presence that can make a home feel more upscale. Done well, they instantly
say this home is well-crafted and solid. Crown molding enriches a space by forming an eye-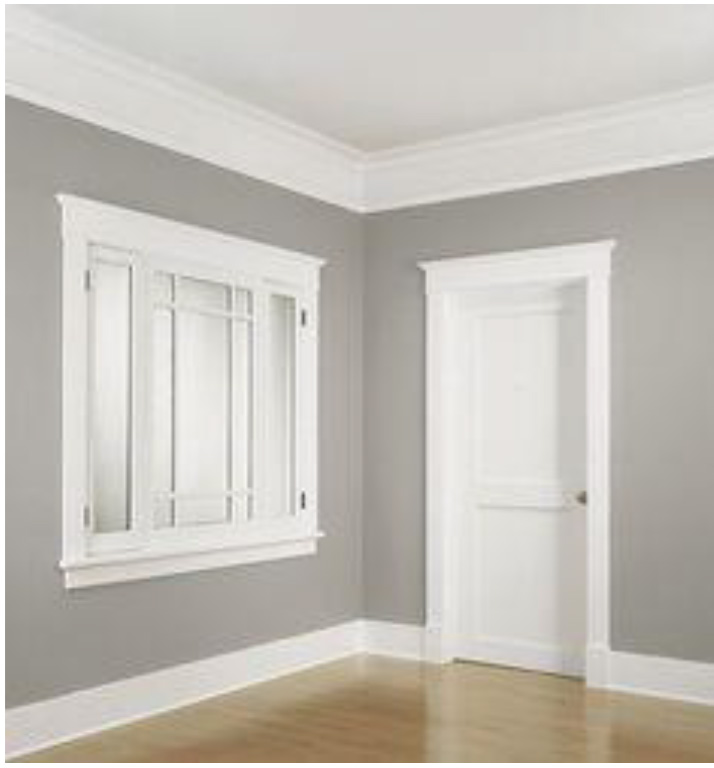 catching transition between the walls and ceiling. If your ceilings are high or your room has generous moldings around windows and doorways, a single strip of crown molding might get lost. To get the right effect, opt to use a large profile molding.
Baseboards
Baseboards are installed partly for aesthetic reasons. Just as crown molding hides the area where walls meet the ceiling, baseboards hide the joint where walls meet the floor, which might otherwise be unsightly. But baseboards also serve a very necessary function in protecting walls from getting kicked or scuffed by shoes, boots, and vacuum attachments. Baseboard trim is usually much less ornate than crown molding, though in modern houses both can be starkly simple. Remember that more streamlined molding will collect less dust and dirt. And since baseboards are adjacent to the floor, you need to make sure the two materials work together in terms of color and texture.


Wainscoting
Wainscoting adds so much charm to even the smallest homes that they become irresistible to buyers. A house is not exclusively a financial investment. It's also a home that buyers need to fall-headover-heels in love with, before they commit to such a large investment. And this is
where the 'charmability factor' plays an influential role.

Adding character to a house is not an easy objective to achieve. Even home stagers, who make a living at the art of charming up a place often find it to be a difficult task. Wainscoting makes home staging a breeze and injects a jolt of personality into a lackluster space. This type of trim work covers the bottom half of any wall, in various designs that present a more traditional feel. In formal rooms, this can give the perfect effect. It's also a great idea if you're looking to remodel an older home, and you want to take a hold of its already-built-in charm.
So, there's more to dressing up a home with area rugs, furniture, wall colors, lighting fixtures, cabinets, and flooring. Think about trim. It's a fairly easy and inexpensive way to create elegance and a homey feeling that appeals to all.
For more information on real estate services from Palm Beach to Jupiter Island, call a Tauber Real Estate Services specialist today at 561-626-4633.