Cool Kids' Rooms
As kids get older, it's natural for them to grow into their personalities, and for their interests to change. Instead of predictable colors and airplane or rainbow themes, think outside the storybook! Check out these décor updates to inspire and wow your kids.
Black and White
This makes a statement and it's easy to do! Add a pop of color with throw pillows or small rug, if desired.
Accent Walls
No need to hire an artist or painter. This is easy to do and you can use that leftover paint that's in the garage. Keep it simple with clean lines for a great effect.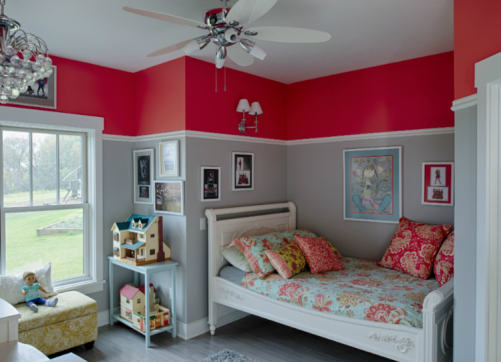 Monochromatic
Still chic and makes a statement, consider one color only. Neutral colors like white and grey are dramatic, and these color schemes transition well into teen rooms or guest rooms.
Bohemian
For the free spirit and extra-cool kid, consider a cool, hippy vibe. Think draped fabrics, mismatched patterns, comfy furniture, and a relaxed, almost-vintage feel. They call it "boho chic" and you can bet your kid will love it.
Surf's Up
There are so many possibilities with this theme, that you can hang ten! From surfboard headboards to wallpaper with waves, your options are as endless as the ocean.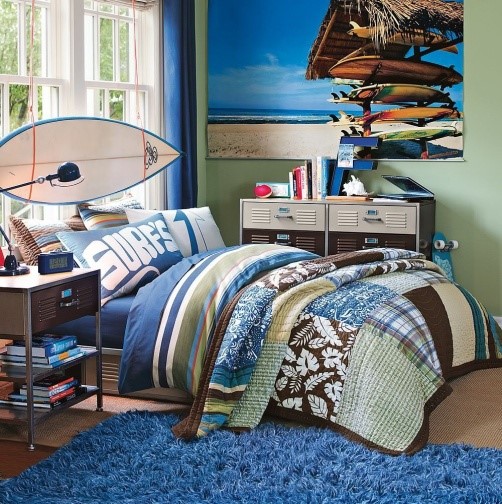 Twinkle Lights
Add these lights to any theme or color scheme for a great effect. Hang overhead or in a pattern to form an image. It's an easy and inexpensive way to add some drama and whimsy to your kid's room.
Let your imagination, and your kids' personalities help you design the perfect space for them. For information on real estate services in the Palm Beaches, contact a Tauber Real Estate Services specialist at 561-626-4633.