Buying a home can be stressful. Selling a home can be nerve-wracking. Doing both at the same time can be exasperating. We know this. Our years of experience dealing with clients and their real estate process tell us that this is the perception of buyers and sellers: stress, nerves, exasperation. But it doesn't have to be that way. And it isn't with us. Our goal is to provide every one of our clients the ultimate real estate experience, whether they are a first-time home buyer or buying or selling an upper bracket home. Here's what we bring to the table: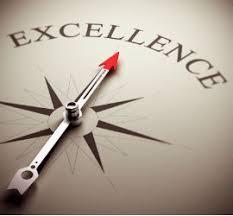 Experience
With decades of experience among us, our agents know South Florida. The trends, the market, what's hot, and what's not. Chances are we've "been there and done that" which gives us an edge. And that edge can help you sell your home quickly at the right price, or find your dream home.
Expertise
Obviously, we know that the real estate business has changed in Palm Beach County and around the world. No longer do Realtors® have exclusive control of all information about homes on the market. That information is now readily available on the internet. Today, most buyers are more likely to find their future home in Northern Palm Beach County -- Jupiter, Palm Beach, Palm Beach Gardens, North Palm Beach, Singer Island, Juno Beach, Tequesta or West Palm Beach -- online rather than in a newspaper or from a printed ad. Indeed, surveys demonstrate that more than 90% of all home buyers use the internet as a source for their new home search. And more than 80% of recent buyers found their home on the Internet. That's why we have armed ourselves with and utilize the latest sites and apps. We know where to go and where to look.
Knowledge
Our agents know the neighborhoods, the market, and the process. We can provide an abundance of information on what's for sale in communities like Jupiter, Palm Beach, Palm Beach Gardens, North Palm Beach, Singer Island, Juno Beach, Tequesta and West Palm Beach. We focus on lifestyle opportunities – from golf to boating to tennis to fishing – as well as location – living inland or on the Intracoastal, the ocean or the Loxahatchee River. Our website is rich with information on hundreds of neighborhoods in many different price ranges.
Commitment
Tauber Real Estate Services is exceptional – a first-class boutique real estate company committed to exceeding your expectations in every aspect of real estate, from pricing to staging, to marketing, to negotiating, to financing, to closing. Located in picturesque Jupiter, Florida, the geographic center of scenic Northern Palm Beach County, we are committed to offering personalized service delivered with honesty and integrity. We are entirely customer focused and totally dedicated to providing the most expertise and the best experience in buying or selling real estate in the Palm Beaches.
With nearly 40 years of experience and a proven track record of success – more than one billion dollars in career sales – we are uniquely positioned to make all this information work for you. Our experience, expertise, knowledge, and commitment to the highest level of service will give you, our clients, a real and substantial competitive advantage.
For more information, please contact a Tauber Real Estate Associate.