While South Florida is commonly known for its sandy beaches and bright sun, a surprisingly large portion of our community is dedicated to making live theatre and the arts more accessible. Our local theatres are always prepared to present audiences with high quality productions, both big and small. Don't miss out on your chance to experience culture and become entranced in the diverse productions that travel to our area to hit the stage!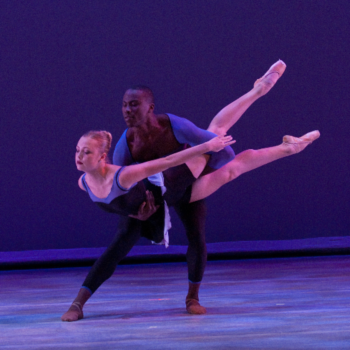 Ballet Palm Beach
This professional ballet company, located in Palm Beach Gardens, aims to preserve the magnificent art of classical ballet. Ballet Palm Beach strives to showcase inventive choreography, all the while disciplining the next generation through dance and enriching the South Florida community through this art form. This acclaimed company presents the epitome of beauty and grace on their stage. Click here for a schedule of this season's performances, which include Don Quixote, The Nutcracker, and Romeo and Juliet!
The Kravis Center
Arguably one of the most well-known theatres in our area, the Kravis Center presents a new season of traveling Broadway shows every year. They host famed comedians and various performing arts companies, as well. The center's mission is to bring national and international artists of the highest quality to entertain South Floridians. At this theatre, positioned beside CityPlace in West Palm Beach, you are sure to find the most spectacular Broadway musicals without having to travel to New York!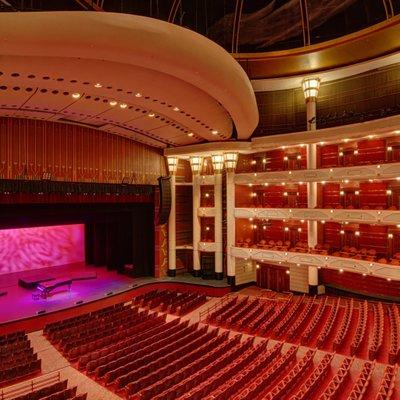 Palm Beach Opera
Through Palm Beach Opera, located in West Palm Beach, live opera is showcased on the Kravis Center stage at an international standard of excellence. Engaging operatic performances are brought to our very own community that produces unforgettable and innovative experiences. The shows are inspirational and feature both professional and emerging singers. Click here for more information regarding 2018-19 season, which starts in December and wraps up around March.
Maltz Jupiter Theatre
This theatre in Jupiter is the largest award-winning regional theatre and has become one of Florida's preeminent professional theatres. Quality of production and performance has thrived through collaborations with local and national actors at the Maltz. Audiences are sure to be amazed by the level of talent that is presented on the stage after every show. This theatre offers shows for everyone and directs season productions with professionals and student productions. Many Palm Beach County youths and teens in Grades 3-12 enjoy the opportunity to be trained here, where they can express themselves creatively in a professional atmosphere. For more information on the Maltz's upcoming productions, click here.
Palm Beach Dramaworks
This professional theatre company, situated in Clematis in West Palm Beach, has been dedicated to entertaining audiences with the power of live theatre since their founding in 2000. Through producing timeless plays that inspire audiences, Palm Beach Dramaworks' reputation has grown exponentially alongside their educational outreach programs. For more information about the theatre's upcoming season, click here.
Palm Beach County is a fantastic place to get a front row seat to watch exceptional live theatre, music, and dance.
For more information about happenings in Palm Beach County and for all of your real estate needs, contact Tauber Real Estate Services today!