"Take Me Out to the Ball Game," can not only be heard from singing fans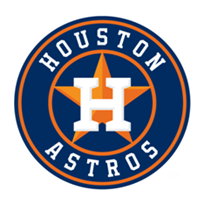 in Jupiter (see previous blog), you can sing along in West Palm Beach with two more MLB teams each spring. The 2017 World Series Champion Houston Astros and four-time NL East Champion Washington Nationals are thrilled to welcome fans once again to FITTEAM Ballpark of the Palm Beaches! Located at 5444 Haverhill Road in West Palm Beach, the 160-acre complex features a fan-friendly 7,700 capacity stadium as its centerpiece, along with 6 practice fields per team. Fans will find shade, a 360-degree concourse, the Banana Boat Lawn, suites and party decks in which to enjoy an all-encompassing Spring Training experience.
FANtastic Baseball Experience
Come for the game. Stay for the experience. ALL-YOU-CAN-EAT DECKS are available for th
e foodie fans who enjoys stadium cuisine as much as watching the action on the field.
For an unforgettable game-day experience, check out the FITTEAM Ballpark of the Palm Beaches' SUITE LEVEL. Fans will experience a relaxing atmosphere in any of six suites, all of which include an open-air balcony looking out onto the stadium field. Enjoy a wide variety of menu options, flat screen TVs, air conditioning and a memorable place to host your family, friends, clients and colleagues.
The HILTON GARDEN INN PICNIC PATIO is an area for fans where they will receive a 90 minute All-You-Can-Eat menu and open seating in the picnic area. Picnic area seating is general admission and consists of picnic tables and a grass berm. Buffet service begins 30 minutes before game time.The MD ANDERSON CANCER CENTER SHADE
DECK AND 1ST BASE PARTY DECK are great places to host your company, group, friends and family. With a minimum of 40 attendees, these areas are exclusive to your group with great views overlooking the field. Buffet service begins 30 minutes before game time and extends for 90 minutes. All menus come with a selection of unlimited soda, lemonade, iced tea and water. And since all items are unlimited during service time, it's the perfect way to see a game while hanging with your group.
Beyond Spring Training, FITTEAM Ballpark of the Palm Beaches hosts elite destination tournam
ents, community walks, corporate functions, concerts and festivals among other events. Five athletic fields offer the opportunity to host major soccer and lacrosse events. The campus includes Lincoln Park (a City of West Palm Beach park) featuring a large playground, splash park, four lighted basketball courts and a 1.8 mile walking trail available to the community on a daily basis.
Don't strike out and miss spring training at FITTEAM Ballpark of the Palm Beaches! For more information on the Finest Homes in the Palm Beaches, contact a Tauber Real Estate specialist at 561-626-4633.