Though many are still trying to hold on to the last weeks of summer, September has arrived and the fall season is almost here! There is no better way to get into the fall spirit than by adding seasonal decorations to your home. Check out these 7 ways to (pumpkin) spice up your home this season.
Decorate Your Front Porch
Of course, you can begin to show off your autumn spirit by hanging a wreath made of berries or dried foliage on your front door. Arranging pumpkins from your local pumpkin patch or market on your porch also brings a cheery autumnal aesthetic that never goes out of style. Try adding a bristle door mat to give your home a more welcoming feel, too.
Pumpkins Galore
There are so many reasons why pumpkins are popular every fall – cooking with them, carving them, and decorating with them! They can be placed on tables, countertops, and almost anywhere else in your home.
Warm Throw Blankets
It is finally time to bring out your warm throws for the bedroom and living room. A throw blanket is a stylish way to incorporate rich, warm colors, such as maroon or orange, into your home.
Set the Mood in the Dining Room
Dress your table for the season with grand centerpieces that give your dining room an autumnal makeover. You can even make statement DIY centerpieces with flowers, pinecones, pumpkins, and warm-toned colors to customize your décor to your liking.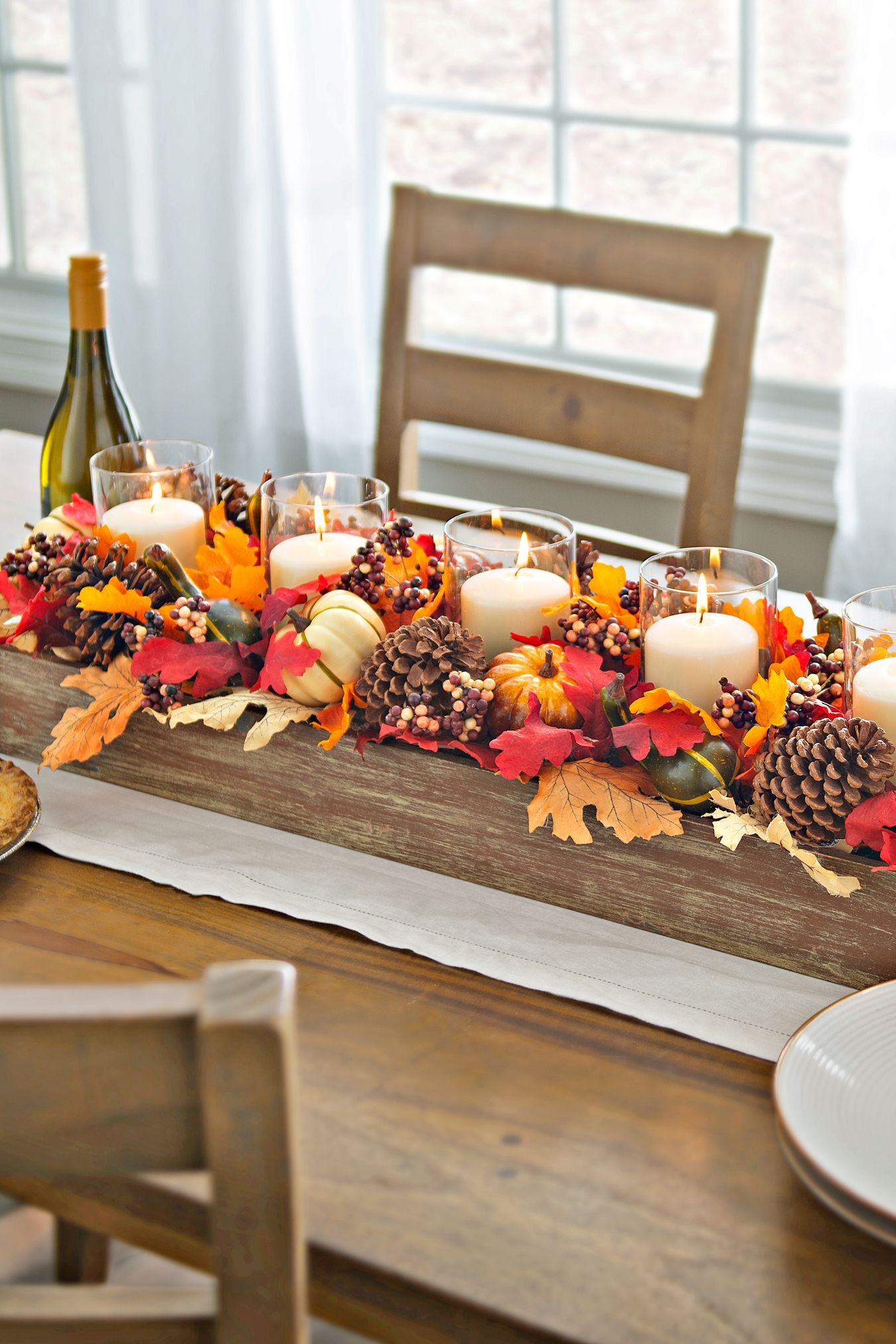 Bring the Outdoors Inside
There is nothing quite like being outside on a beautiful fall day, so bring the outdoors inside with you! One of the best ways to include fall colors in your home décor is with leaf decorations such as garlands, centerpieces, and paper lanterns.
Bring Back the Metallics
Adding brass and copper tones is a fantastic way to bring fall spirit in your home. Accessorizing with metallic tones adds warmth and brightness to accentuate your home décor. Adorn your mantle with polished pumpkins and metal candleholders, but remember to balance out metallics with matte pieces, too. Better yet, this trend can stay all year long!
Switch up Your Throw Pillows
One of the simplest ways to create a cozy fall aura is by swapping out your throw pillows. Richer textures and fabrics, such as velvet, with warmer colors work well during these cooler months.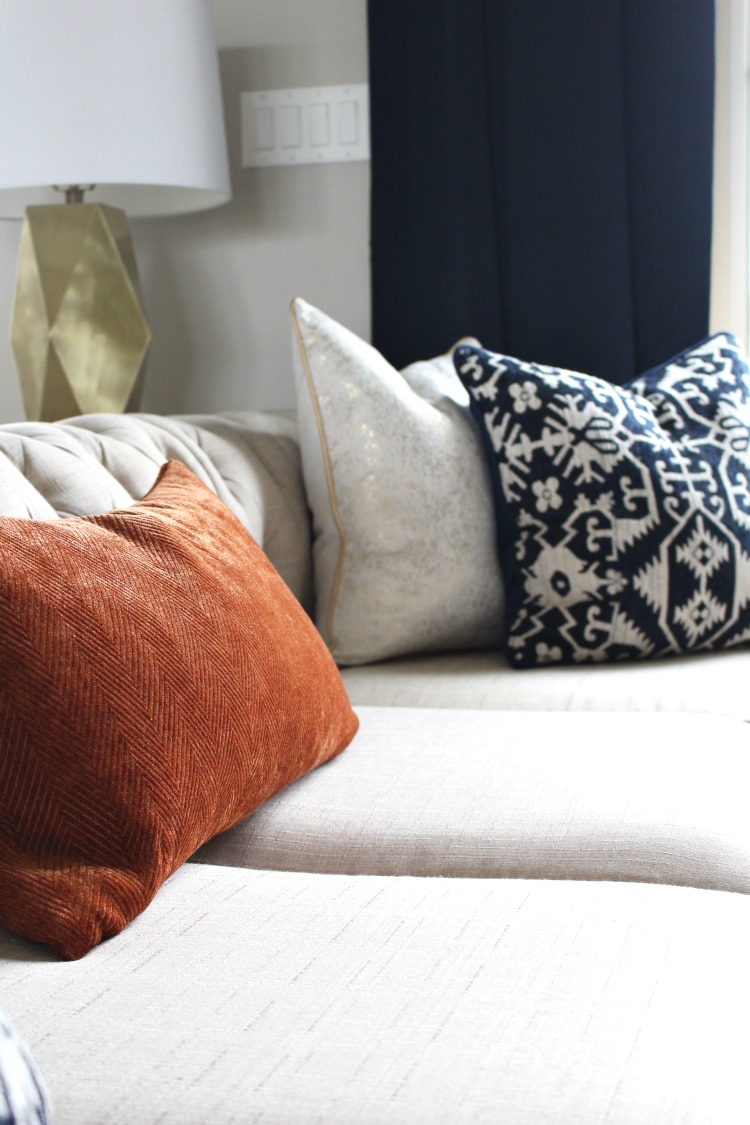 Fall is one of the best times of the year for home decorating. The season emphasizes warmth, comfort, and the simpler things in life, and that's what our homes are all about! For more information on purchasing and listing the finest homes in the Palm Beaches, contact a Tauber Real Estate Services specialist today at 561-626-4633.