Welcome to the Visit Palm Beach Visitor Information & Adventure Center, where the fun begins! When in town or looking for some activities and adventures, a cool place to dine, or a stroll through a museum or art center, check out the Visit Palm Beach Visitor Information & Adventure Center located at 226 Datura St. at the corner of Datura St. and Olive Ave. in the heart of Downtown West Palm Beach Florida.
Stop in and learn about what to do, see, explore, eat and see! The center will help you discover diverse dining and shopping options, award-winning events, arts and culture, amazing activities and attractions, wide range of eco-tourism options, rich history and heritage, and noteworthy accommodations. Here you can book your next ADVENTURE, rent an e-scooter and/or shop for local souvenirs.
Let the Fun Begin
Cruising and Boat Tours
The best way to get out and about is on the water. Check out these fun floating opportunities:
Sunset Catamaran Cruise
Kick back, relax, and spend an evening aboard the Hakuna Matata, cruising along the skyline of Downtown West Palm Beach and the magnificent palatial mansions and mega yachts of Palm Beach Island.
Sightseeing Cruise
Delight in a 120 minute partially-narrated and entertaining Intracoastal Waterway Sightseeing cruise of the beautiful Palm Beaches aboard Visit Palm Beach's 50′ Catamaran 'Hakuna Matata'!
Flamingle Happy Hour Cruise
Looking for a perfectly relaxing and fun way to end your day or begin your evening? Enjoy a happy hour cruise for all ages!
Floatilla Party Cruise
The ultimate summer fun cruise! Party on the water with giant floats, noodles, water games, and more!
Guided Peanut Island Kayak Tour with optional Snorkeling
Peanut Island Kayak tour with optional Snorkeling This 80-acre man-made tropical island, located at the mouth of the Lake Worth Inlet, attracts explorers of every type
West Palm Beach Jet Ski Tour
Best time you will have on a jet ski! Race along the waves and have a thrilling adventure in West Palm Beach!
Jet Ski Rentals
Rent a jet ski and explore Palm Beach on your own!
On Two Wheels
Guided Historical Bicycle Tour
This is the "bike" part of a series of guided art tours in Downtown West Palm Beach.
Guided West Palm Beach & Palm Beach Island Hybrid Tour
Spend an amazing morning, afternoon or even the entire day while getting some fresh air and exercise exploring the Palm Beaches by bicycle!
WPB Scooter
Enjoy exploring downtown West Palm Beach, Palm Beach Island and local historical sites by electric scooter!
Traditional and Electric Bicycle Rental
Explore Downtown West Palm Beach, Palm Beach Island, Worth Avenue, Palm Beach Lake Trail, nearby historic neighborhoods including El Cid, Grandview Heights and Flamingo Park.
Hungry?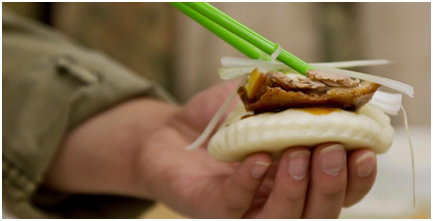 Downtown West Palm Beach Walking Food Tour
Discover West Palm Beach with our walking tour and get off the beaten path and into 6 locally owned restaurants!
Historic West Palm Beach Neighborhood Food Tour
Experience the culinary hotspot in West Palm Beach while traveling in a luxury van through beautiful historic neighborhoods.
Bulk Candy Store
Candy Tours! Experience the evolution of candy!
See you around town! For information on real estate in the Palm Beaches, contact a Tauber Real Estate Services specialist at 561-626-4633.