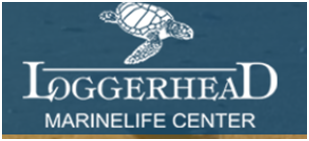 TurtleFest is back in-person in 2022! Loggerhead Marinelife Center in Juno Beach will host its 17th Annual TurtleFest on Saturday, April 2. Join the turtles at the FREE-admission event which focuses on promoting conservation. At TurtleFest you will enjoy a fun-filled day of close-up encounters with endangered and local species of native loggerheads, green and leatherback turtles. Listen to great music, see captivating art and discover a place where it's cool to be green.
Free & Fun
This family-friendly event allows visitors up-close encounters with threatened and endangered sea turtles, as well as fine art, shopping, children's games and activities, educational presentations, a Global Village, food, and music by conservation-minded local musicians.
Live Music
Talented musicians The Copper Tones, Making Faces, Sierra Lane, and Roots Shakedown, along with performances by local school groups will take the stage while guests enjoy up-close encounters with the resident marine life exhibits. In between sets be sure to check out the educational activities, art, shopping, food and beverage, activities for kids and much more!
Visit the Patients
The sea turtle hospital yard will be open during the event to get an up-close view of the sea turtles currently being treated in the hospital.
Have A Drink – Oceanside!
Soft drinks, craft beer and specialty cocktails will be served all day. Specialty cocktails will be served in a reusable souvenir cup.
Get Your Eat On!
Festival food options include: Pizza, Tacos, Veggie Burgers, Falafel, Grilled Veggie Sandwiches, Fries, Funnel Cake, Ice Cream, and More.
Support Local Artists & Merchants – Bring a Bag!
Be sure to stop by the vendor shopping area featuring many local artists and merchants committed to ocean conservation.
Visit our Partners in Conservation
Conservation Row with feature some of our partners with interactive activities and tips for how to live more sustainably.
See you at TurtleFest on Saturday, April 2nd from 10:00 am – 6:00pm. For more information on the finest homes in the Palm Beaches, contact a Tauber Real Estate Services specialist at 561.626.4633.